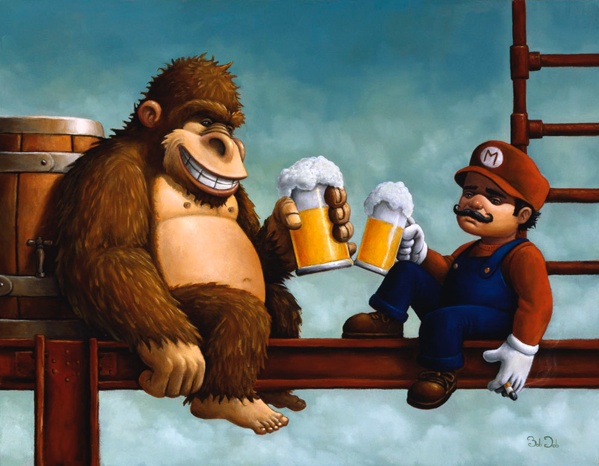 For centuries, the art world was dominated by religious icons. If you painted, and you wanted to get paid for it, your subject matter was strictly Old or New Testament. The Church was your biggest patron, and the subject matter was something everyone around you understood.
See extended for more…
Nowadays if you want to paint icons (nearly) everyone can understand, then Mario is your new Christ, Super Mario Bros your Old Testament. The quantity, and quality, of Mario-related artwork is astounding. Below is just a small sampling of Marioart. The image from before the break is "Cheers" by
Bob Dob.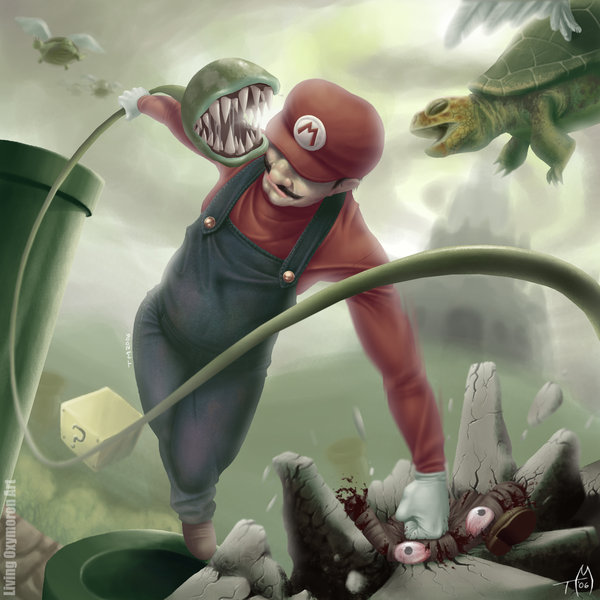 Living Oxymoron with "Super Mario Brothers Fanart"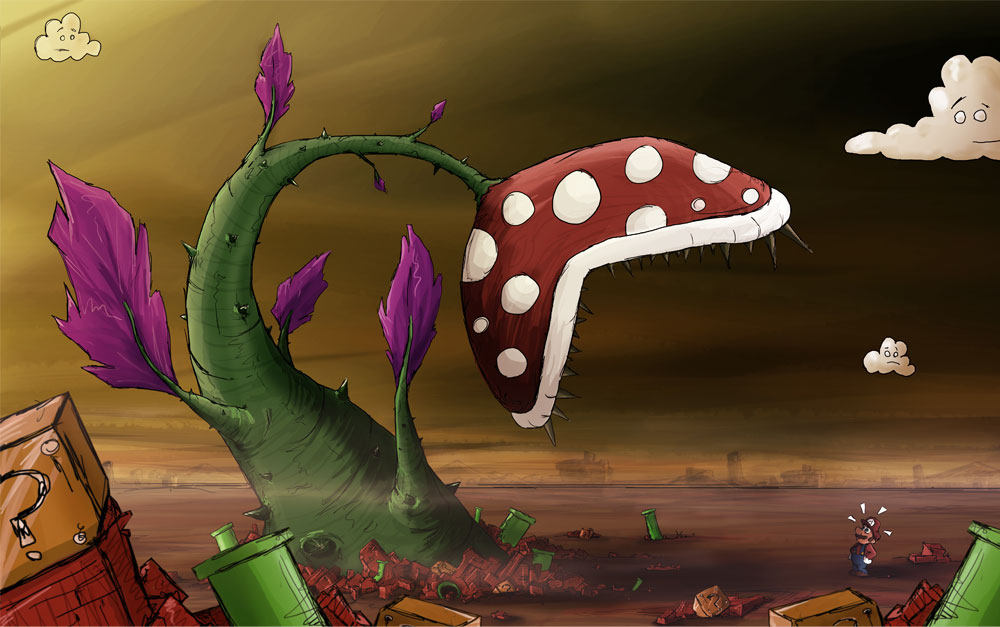 "Piranha Plant Fights Back" by Sebastien Harding.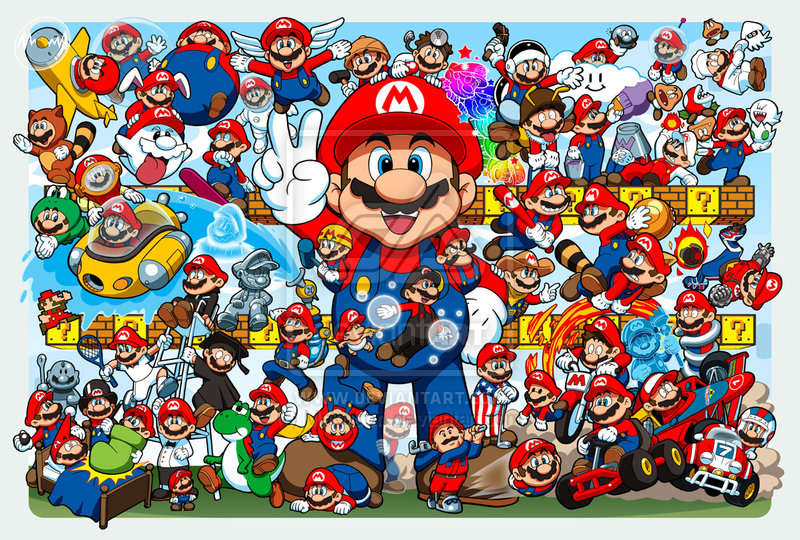 "Super Mario Poster" by Makotron.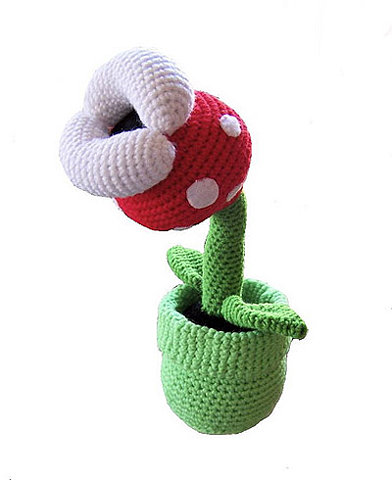 Knit Piranha Plant. Real-space representations of Mario icons are quite common: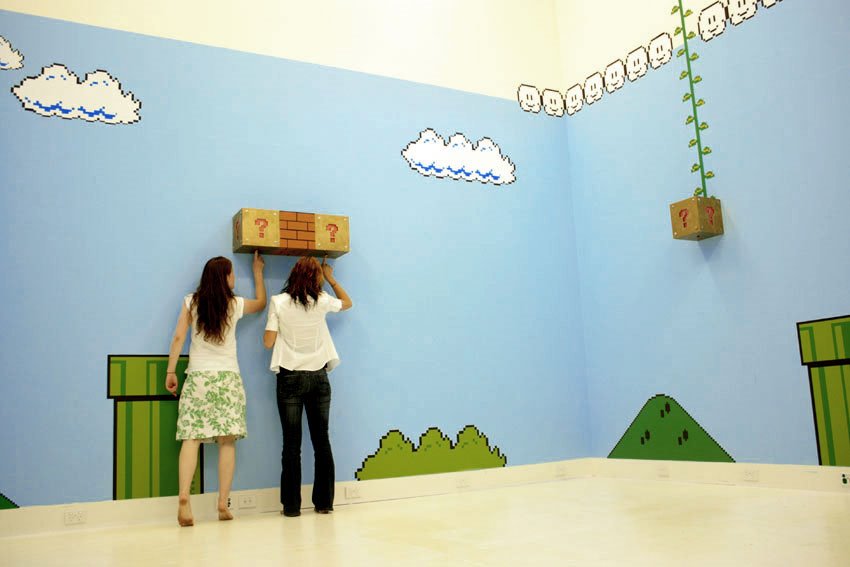 Mario Instalation by
Antionette J. Citizen.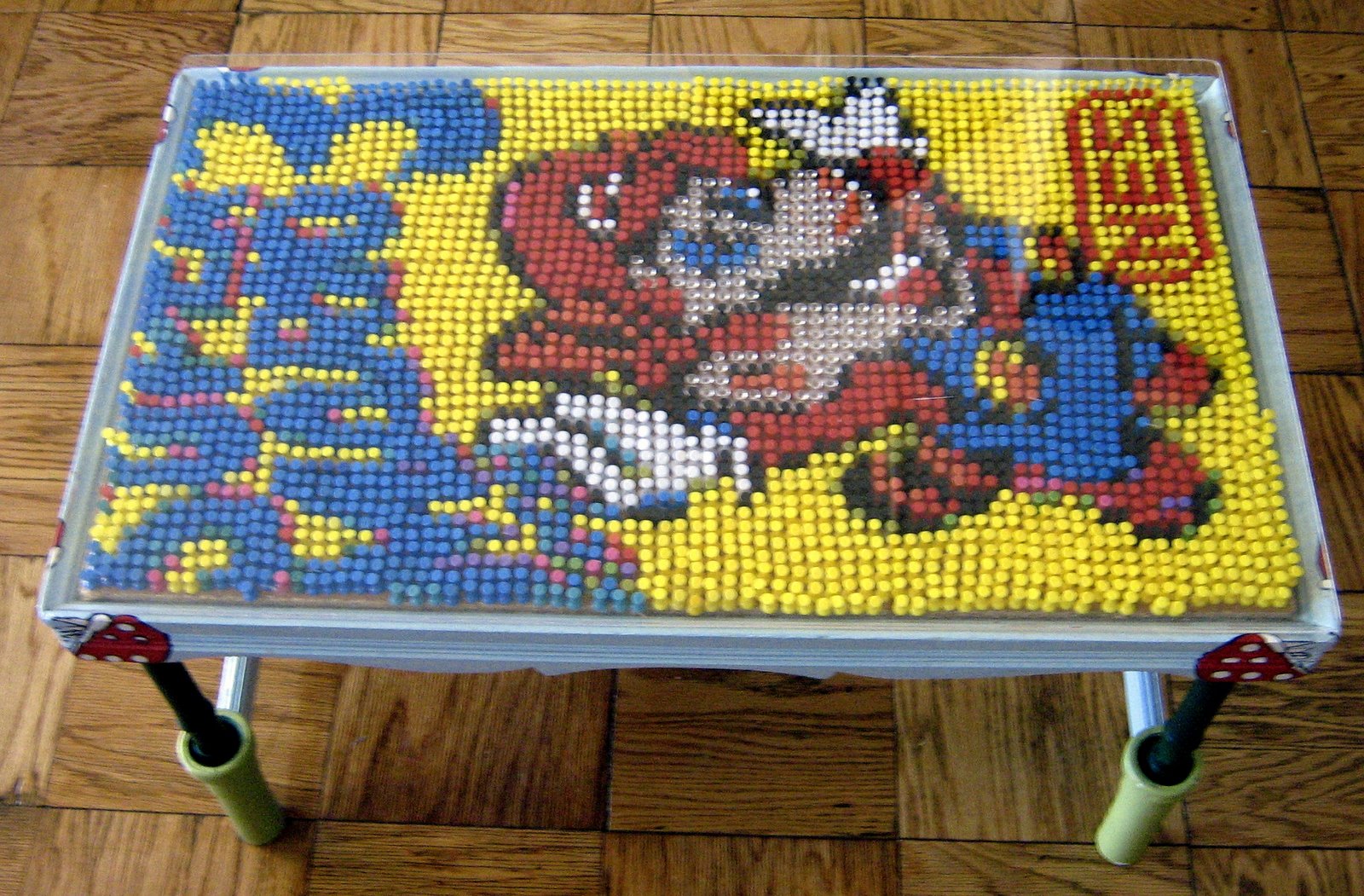 Super Mario Pushpin Table by
The Artist and the Ego.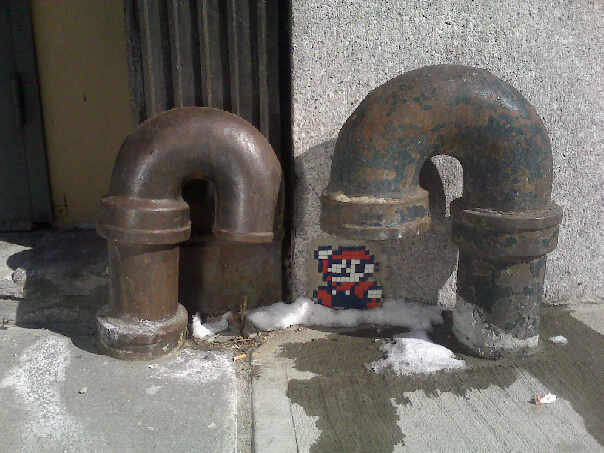 "NYC Mario" by
Wooster Collective.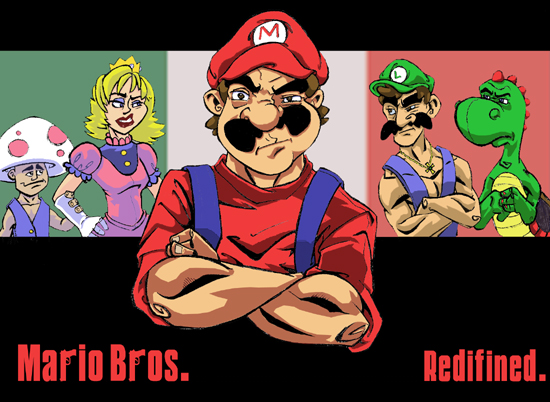 Mario is often cast in new roles, like the Godfather Sopranos above, and
Misha's "Last Supper" below.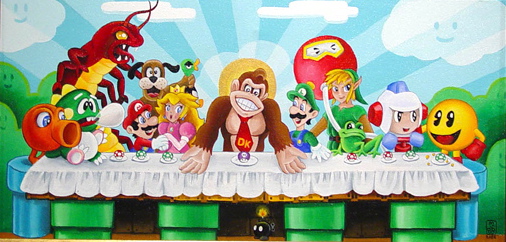 Bob Dob has more takes on Mario and friends:

Luigi and Mario Police Mug Shots above.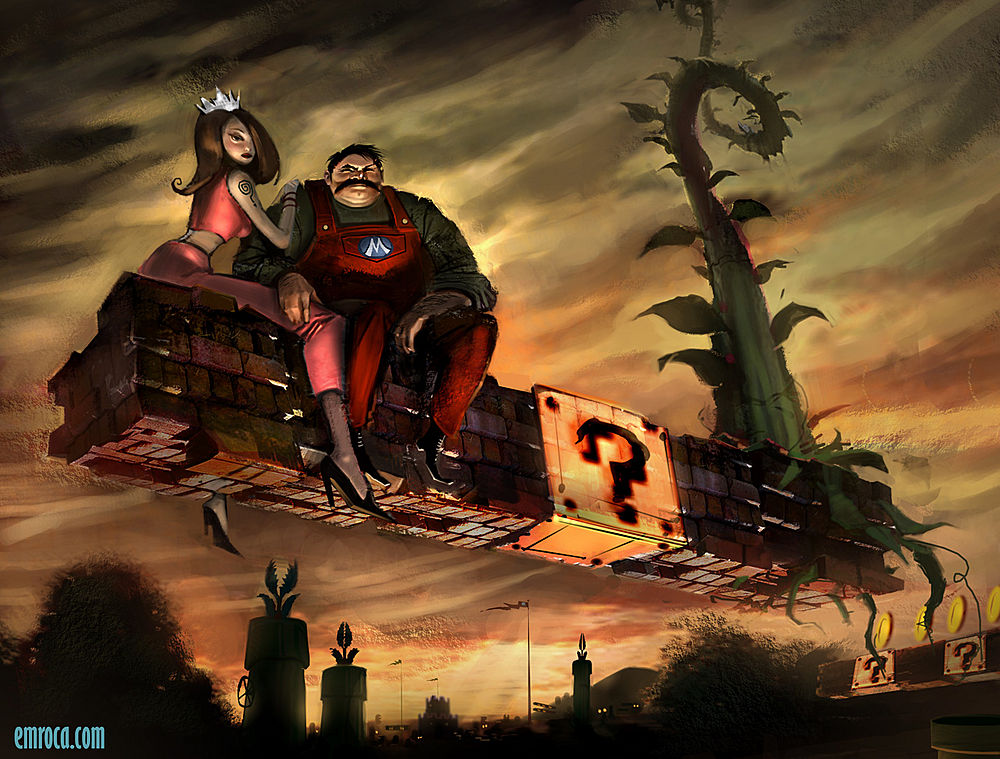 "Mario Land" by
Emroca Flores.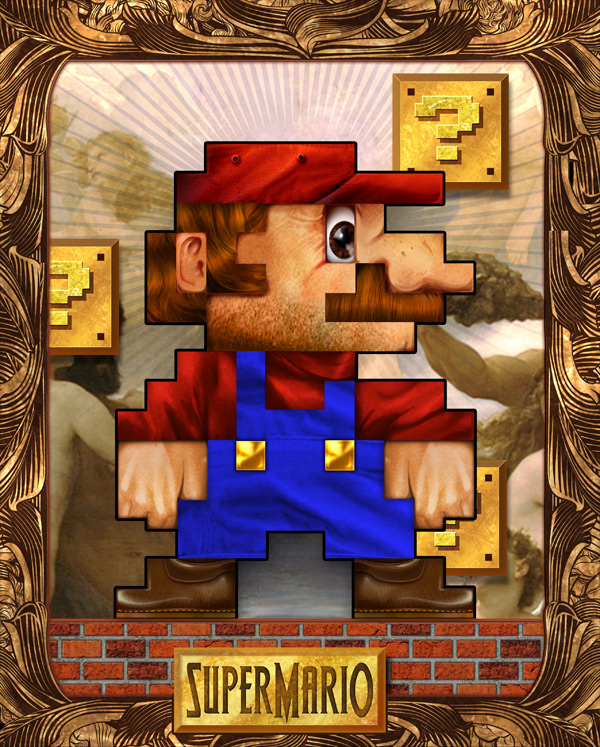 Super Mario goes cubist from
jimiyo.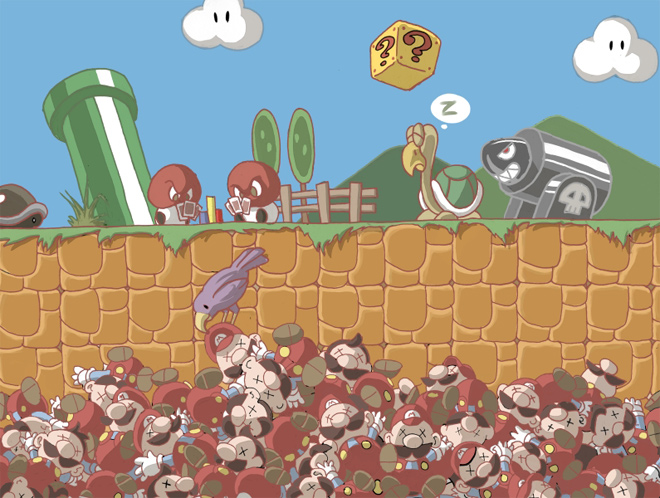 Artist unknown for portrait of hundreds of dead lives for Mario above. Game over.